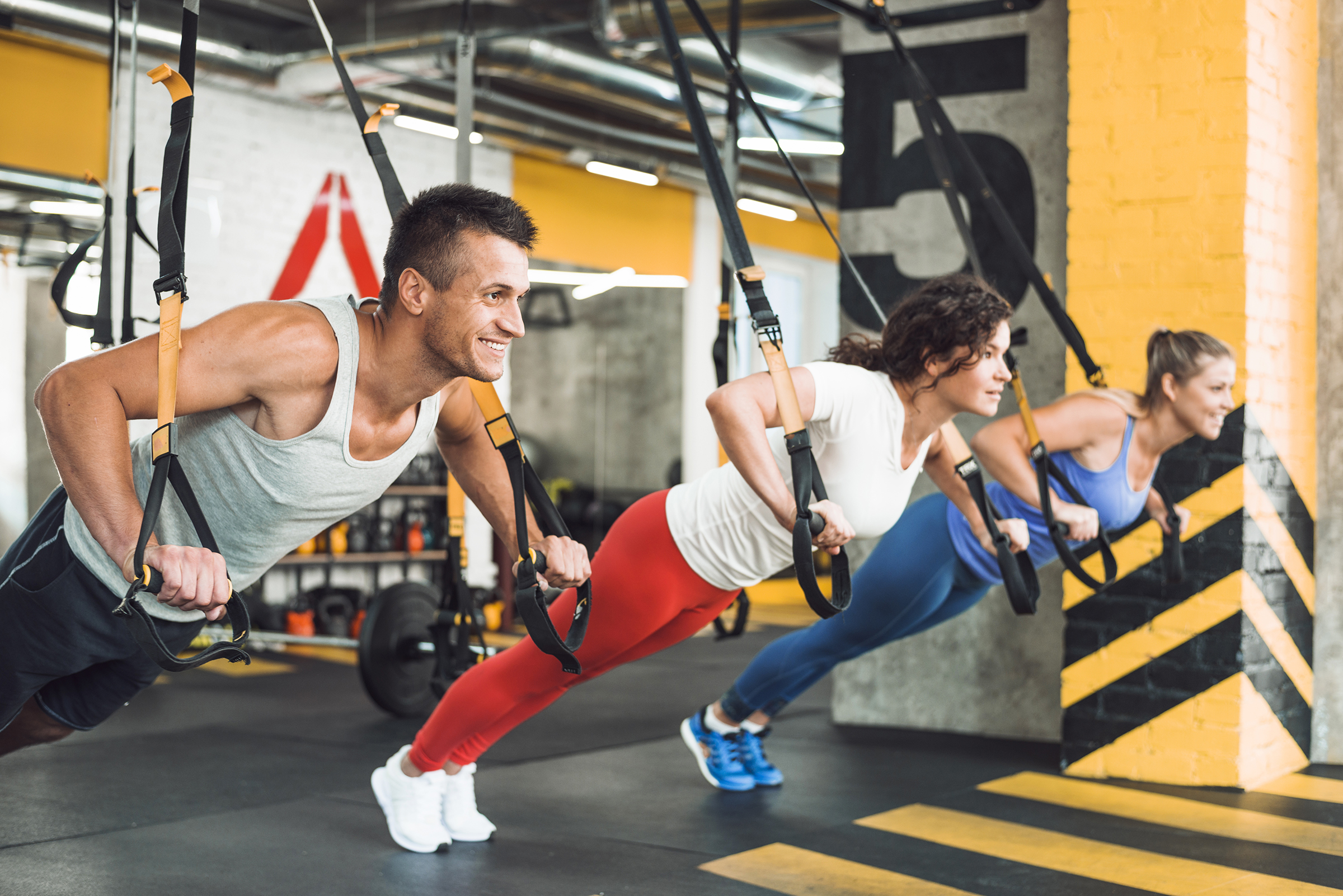 TRX to bardzo proste urządzenie treningowe, które z powodzeniem może zastąpić w pełni wyposażoną siłownię. Trening na taśmach angażuje wszystkie partie mięśniowe i może być stosowany do ćwiczeń ogólnorozwojowych, siłowych i rehabilitacyjnych.
Taśma typu TRX marki SMJ sport to zestaw regulowanych taśm w kształcie litery Y, wykonanych z materiałów o najwyższej jakości, które można zawiesić np. na drzewie, drążku, a nawet na futrynie drzwi (za pomocą specjalnego bezpiecznego uchwytu)

Metodę ćwiczeń TRX wymyślił amerykański komandos Randy Hetrick, który wpadł na pomysł mobilnego urządzenia, przydatnego przede wszystkim żołnierzom w utrzymaniu doskonałej kondycji, którzy często zmieniają miejsce i nie mają dostępu do siłowni.

Trening zawieszeniowy staje się coraz bardziej popularny, gdzie funkcję obciążenia pełni ciało ćwiczącego. Urządzenie jest niewielkie , lekkie pozwala na kompleksowy trening w niemal każdych warunkach.


W skład zestawu wchodzą:
główny system podwieszeń, dwa paski oraz kotwa
w zestawie woreczek do wygodnego przechowywania