Mizuno Wave Mujin 6 - buty do biegania w terenie.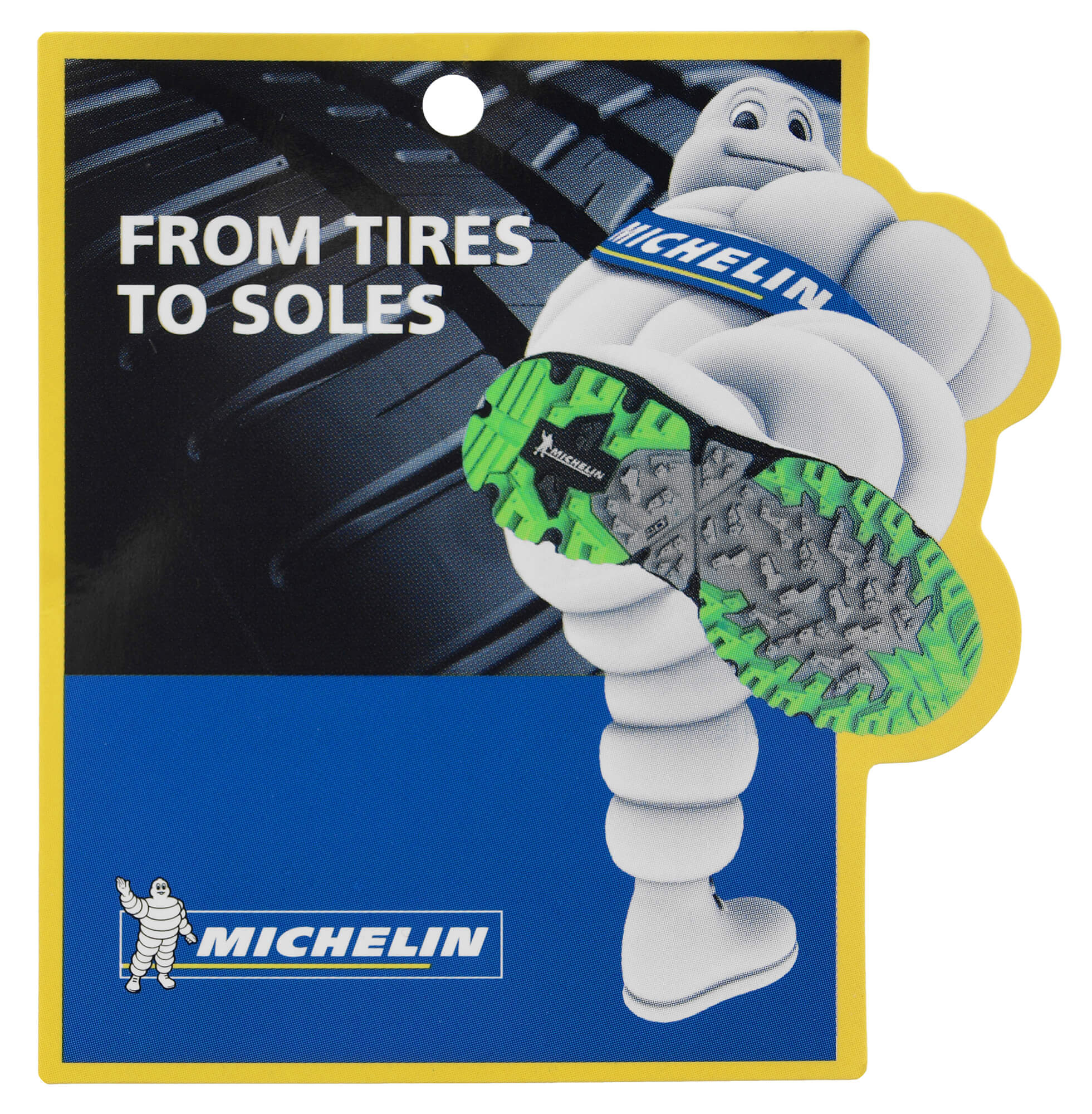 Concave Wave - nowy rodzaj płytki o charakterystycznej wklęsłej konstrukcji i XtaRide zaprojektowany, aby zapewnić optymalne bezpieczeństwo i efektywność dla biegających w terenie.
Współpraca z Michelin zaowocowała opracowaniem podeszwy, w której konstrukcja bieżnika zapewnia wyjątkową przyczepność i hamowanie wielokierunkowe.
Xtatic groove to żłobienie, które umożliwia absorpcję wstrząsów i przeciążeń podczas wyginania stopy oraz doskonałą przyczepność w niepewnym terenie.
Technologie:
Mizuno Wave - unikalna technologia opracowana i opatentowana przez Mizuno. Łączy w sobie dwie niezbędne podczas biegania funkcje: amortyzację i stabilizację. Specjalnie zaprojektowana, lekka i kompaktowa płytka Wave rozprasza siły uderzenia po większej powierzchni zapewniając znakomitą amortyzację. Technologia Wave rozwiązuje również kwestię stabilizacji stopy poprzez zróżnicowanie konstrukcji zewnętrznej oraz wewnętrznej części buta, dzięki czemu zapobiega kompresji środkowej części podeszwy w miejscach o największym nacisku. Zastosowanie płytki Mizuno Wave gwarantuje ekspresową reakcję i zwiększa wydajność butów.
AIRmesh - Powłoka zapewniająca najwyższą możliwą oddychalność i komfort wierzchniej części buta.
XtaRide to nowe podejście Mizuno do biegania terenowego. Jego nieodłącznymi składnikami są elementy bieżnika w kształcie X i żłobienie w środkowej części podeszwy Xta groove. XtaRide oznacza, że buty trailowe dostosowują się do różnych rodzajów podłoża i są częścią ciała biegacza.
DynamotionFit - System DynamotionFit używając zaawansowanych zasad biomechaniki przechwytuje indywidualne zasady ruchu użytkownika. Dzięki temu, produkty Mizuno współpracują z użytkownikiem w całym możliwym zakresie.
ap+ - Dodane komponenty w wyściółkach butów Mizuno zapewniają niesamowite uczucie w trakcie biegu. Wytrzymała podeszwa zwiększa amortyzację oraz zapewnia lepszą trwałość.
X10 - Najbardziej trwała mieszanka gumy węglowej, która jest mniej podatna na ścieranie w obszarach najbardziej na to narażonych, wspiera dodatkowo pracę pięty.
Premium Insock - Wysokiej jakości wymienne wkładki zapewniające maksimum komfortu, amortyzację i trwałość.
ESS Rock Plate – Ochronna płytka Mizuno Rock Plate umieszczona w przodostopiu zabezpiecza stopę biegacza przed odczuwaniem skutków biegania po nierównym terenie.
Parameters
Forest Night / Forest Night / Silver Cloud